Requirements Management Tool
Integrated With JIRA™

Atlassian JIRA™ is a popular tool for managing bugs, tasks and projects - in fact, it is one of the most widely used commercial tools in its category. Lots of organizations find JIRA to be very effective in tracking and managing their bugs, tasks and projects.

Are you looking for a dedicated requirements management software that provides integration with JIRA? Accompa may be your answer.

Accompa is an easy-to-use requirements management tool with powerful features for managing your requirements. Not only that - Accompa offers pre-built integration with JIRA!

Now you can build an end-to-end requirements management process that fits both your workflow needs and your tool environment by combining Accompa and JIRA.
Pre-Built Integration With JIRA
Accompa offers pre-built integration to JIRA. This integration is bi-directional and comprehensive.

It works with the traditional JIRA (i.e. installed on your servers), as well as "On Demand" JIRA.

You simply download and install an "Integration Manager", and enter credentials and field mapping. The integration works out-of-the-box.
We provide free, comprehensive support to help you set up this integration.
In addition to JIRA - Accompa also offers pre-built integration to the following tools: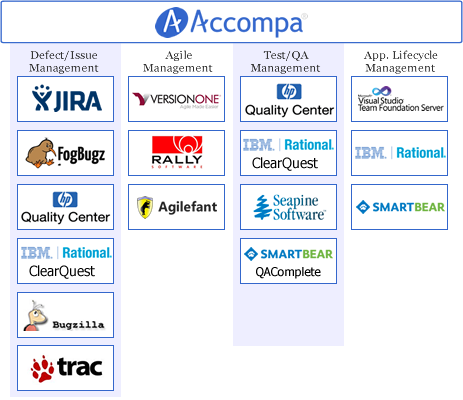 DISCLAIMER: JIRA is a trademark of Atlassian. Accompa, Inc. is a separate company - and is not an agent, affiliate, or in any other way associated with Atlassian.
Learn More About Accompa
Click one of the buttons below to learn more about how Accompa can help you...
Quick Product Tour

30-day FREE Trial

1-on-1 Demo